Special Event Catering Sydney
Every year can become a memorable one due to the events that take place throughout it. Every event is characterised by the way it is celebrated. And no celebration is complete without delicious food hosted through event catering. Salt of the Earth comes forward and provides specialised event catering in Sydney to suit the occasion. The trained, skilled and experienced chefs and staff assist you in hosting the perfect events through dedicated catering in Sydney.
For all types of event catering in Sydney, the food is prepared with meticulous precision under strict quality-controlled environment to ensure that every event in Sydney is catered to perfection. The warm, courteous and friendly staff in our event catering services serve the food efficiently and with a smile. At Salt of the Earth, we make sure that our catering team offer impeccable service and exceed the expectations of everyone attending.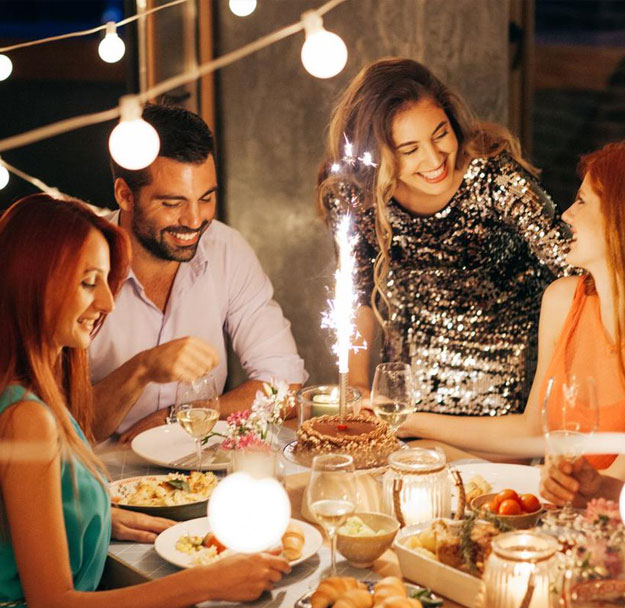 Catering for Those Special Events
To us, every event is a special project and no project is perceived as too small or too big. This approach has kept us above the pack when it comes to delivering quality events catering services throughout Sydney. With our professional event catering, we ensure that you won't be hassled during the event for every small detail. In fact, we take it as a part of our duty to ensure that you're never interrupted from the company of your friends and acquaintances. At Salt of the Earth, you can be sure of getting the most professional event catering service in Sydney.
The food quality is excellent and the preparation and serving of food is perfect. Take the time to cater to your guests' conversations, not their stomachs. Leave the food to Salt of the Earth. Call us today on (02) 9402 1095.
We can recommend cake makers, entertainers and party hire companies to add to your special event!
Enquire Now