Corporate Catering in Sydney
Corporate events are completely different from social gatherings in most ways. Corporate events require corporate catering to suit the professional and business-like decorum of the event.
Salt of the Earth in Sydney, bring forth dedicated corporate catering services in Sydney. Our experience in corporate catering enables us to assure you of a classy corporate event provided with extremely high standards of preparation and presentation.
From company meeting to product launch, we deliver corporate catering services to suit any type of corporate event. Our trained staff ensure that the food is served in a pre-determined fashion, with the utmost professionalism.
The staff understand the importance and purpose of your events and make sure that they deliver only the best catering in Sydney. From delectable food to spotless service, our Sydney corporate catering experts assure and deliver it all.
The food you serve to your guests can be a defining factor in the success of your corporate event.
Corporate Event Catering in Sydney
We prepare the food in-house and make sure that all specifications meet and exceed stringent quality and hygiene control guidelines. Our capable staff help you to outline a menu that will leave your gathering wanting more.
When you book Salt of the Earth for catering your corporate event, you can rest assured that you will get nothing short of the best. Our commitment to excellence has made us one of Australia's favourite corporate catering services in Sydney.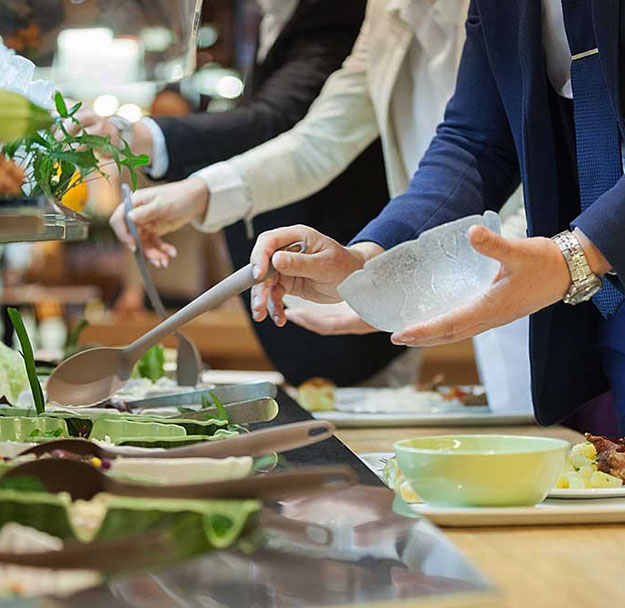 Enquire Now